Activities
(For Special events and Monthly Updates see Special events section)
Card games are played every Thursday starting at 12:30 pm. We have a healthy group of pinochle players each week. You must be a member to participate in the recreational activities at the center. Please come early as the tables fill fast. Want to start a card game? Tables are available, Tuesday – Friday, 9 a.m. – 3 p.m.
Wednesday is our activity days. Such as Buncco, Bingo, Dominos, Sing along and Rock Painting.
Check our activities calendar or inquire at the front desk to see when these classes are offered.
We have a large selection of hardback and paperback books available for free. Either return the book or bring more for donation. No checkout is needed! Come browse our large selection of books, great for those days when the weather is bad and you need a good book to curl up with on the couch.
Yelm Senior Center Board of Directors meets here the third Wednesday of even numbered months at 10:00 a.m.
The Membership meetings will be held on the same day at 12:30 p.m.
Please try to attend. It is good to know what is being done for the seniors here at the Yelm Senior Center.
This is a good time to listen to what's happening at the center and to put in your suggestions.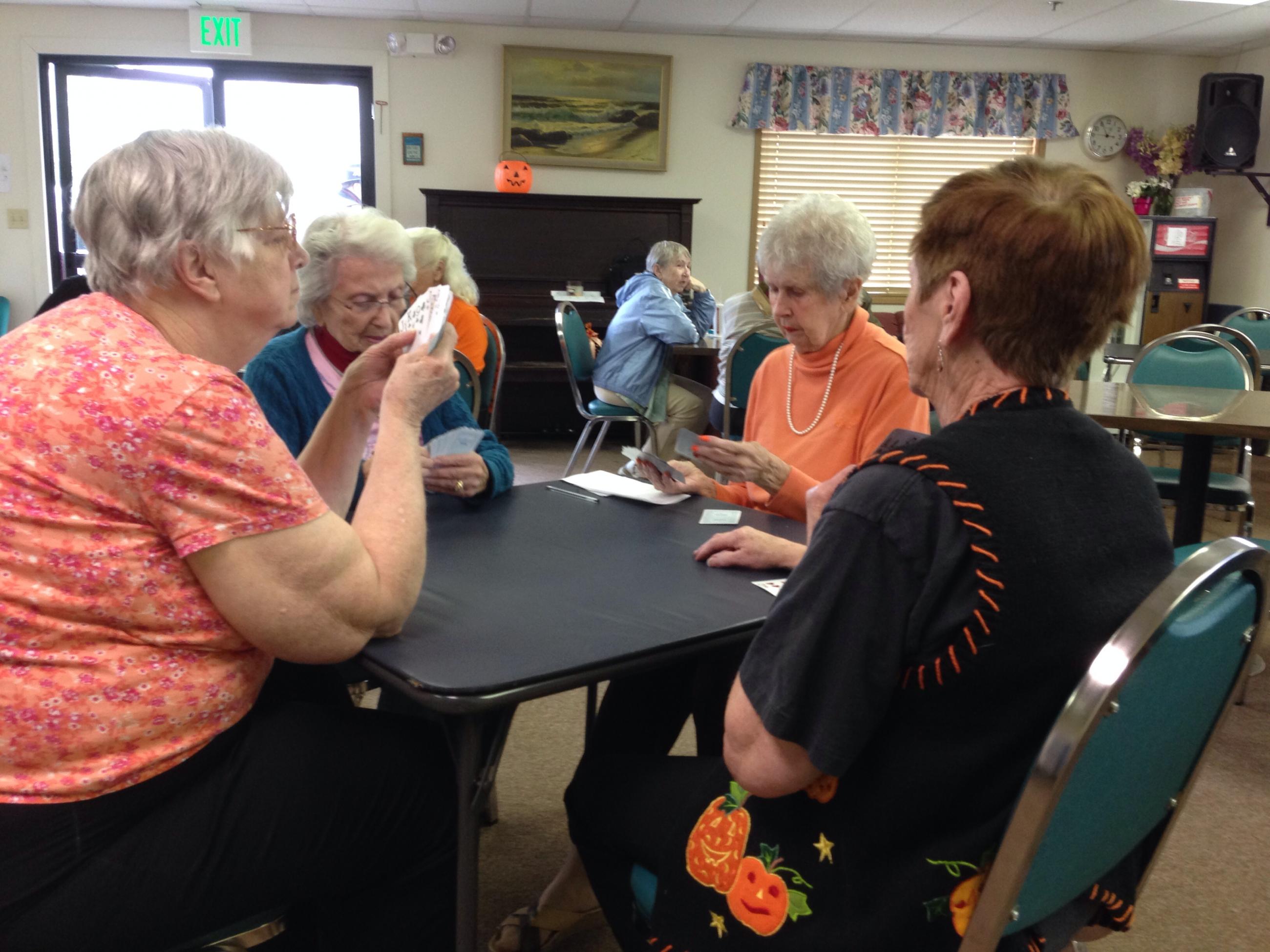 Join us at 12:30 every Tuesday and Thursday for Pinochle.